Skip site announcements
Site announcements
myLFBI.org has received a major upgrade.
by
Sam Miles
-
As a result of the upgrade, ALL users will need to reset their passwords.
To accomplish resetting your password. Begin by signing in with your username and current password. Upon completion, you will see the 'Restored Account ' screen (below)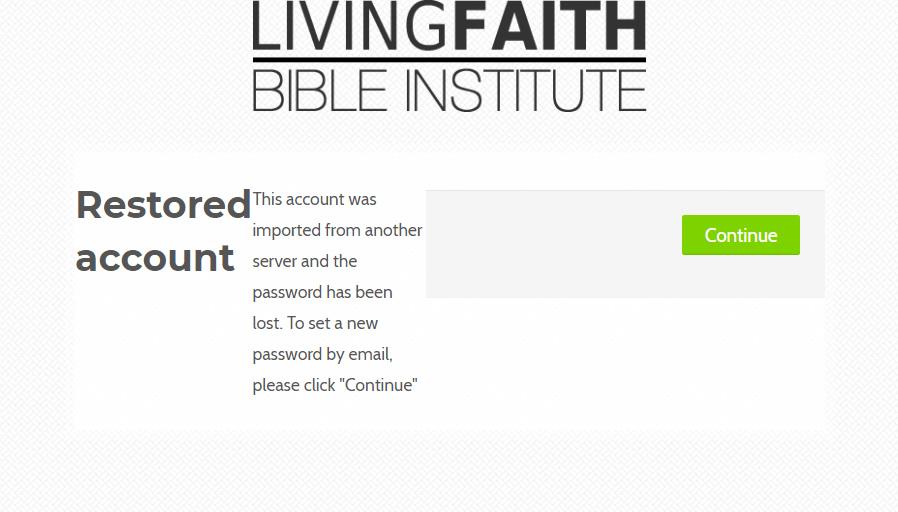 From this screen, click 'Continue' and the following screen will appear.

From this screen, click 'Continue' and an email will be sent to the email address associated with your myLFBI account.
PLEASE NOTE: There is a very good chance that this email will arrive in your junk mail folder, please check that if you do not receive the email in your inbox.
If you have any issues, please contact Chris Miller at cmiller@mbtkc.org for help with resetting your password.